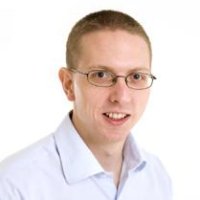 Hello, my name is Ulf Emsoy, and I'm the creator of this website.
I began developing software when I was 15 years old, and it has been a personal hobby until this day. Despite having studied software development at Bergen University College (B. Sc), I decided to take a different course in life. I earned a M. Sc. in Industrial Economy and Technology Management in 2005 at NTNU, and since then I've specialized in project- and supply chain management.
My main focus has been managing technology projects and initiatives, but I've never lost interest in learning how to build something from the ground up. The Coragi side-hustle was founded in 2021 to explore new opportunities and develop new skills.
I live in the city of Stavanger on the western coast of Norway. Stavanger is known as the oil-captial of the country, and my day job is in the Oil- and Gas industry.
My hobbies are software development (no surprise), graphics design, and martial arts. I'm currently an instructor, international referee, and board member of a Norwegian karate organization.
If you would like to more about me, please have a look at:
---
If you find my work useful, please buy me a coffee to keep me going.
---
Coragi
Coragi is a name with no real meaning in neither English nor Norwegian. It was just a domain name that hadn't been taken yet, and it was only a few letters long.
Coragi is a Latin word that means "supplier of equipment to a dramatic company". I don't think I'll ever deliver that kind of services, but you never know…
---
Affiliate Disclaimer
This site uses affiliate links. If you click on a link and make a purchase, I will earn a small commission.
I am so grateful for you support.
---
ImagePrint Reviews
Coragi ImagePrint has been registered on various review sites. Remember to write a review.
ImagePrint in the News